The Beginning of The Legend.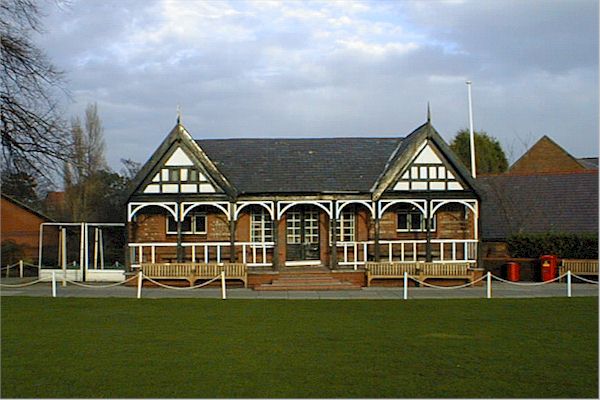 Imagine, if you will, the scene. A sunny day with a gentle breeze stirring the ladies summer frocks and bringing the chiming of the clock in the church bell tower to the happy throng. Birdsong is occasionally drowned out by the sound of leather on willow followed by a gentle smattering of applause. The vicar strolls around the boundary chatting with his flock and smiling indulgently at those asleep in their deckchairs. At the nearby hostelry, the jovial landlord is laying out the after match repast, including the local foaming ale, knowing the convivial players and spectators will soon be meandering across the sward to discuss the days events. A wonderful evocation of England at its best.
Unfortunately, the first, official, Goodwill match bore no relation to this scene. It is April 1992 and the team is waiting in its cars just off the busy A40 in Perivale. A member of the home team is to find them and lead them to the ground. The day is gray and dismal. The ground, when we find it, has no changing rooms, has not been cut or marked and is wet. The home teams First XI has had their match cancelled so some of them jump into the Third's game. The Goodwill get beaten heavily in the almost continuous drizzle. The players repair to the pub for which they are named ('The Goodwill to All Men') and drink a few pints of less than foaming ale in solace. They then do the whole thing again the following week - and get beaten worse! The players can't get enough and a proud tradition is born.
That was so long ago.......
That first match is now more than two decades in the past. Only one of the Founders still plays now that Gareth Hughes is a no longer a perennial attendee. Mike Allaway plays whenever he can make the pilgrimage from the United States and has managed to attend at least one match every year. To replace those fallen by the wayside we have been lucky to have recruited a good selection of youngsters, some of whom even have taken on those administrative roles that people can be reluctant to take on.
If anyone had told us in 1992 that the team would still be going more than twenty seasons later, I don't think any of us would have believed it. With the enthusiasm and energy present who can say we won't be here in another 20 years?
Copyright 2020 The Goodwill Wanderers | Design by Mike Allaway